ON AIR NOW: River FM
Filed under News
If you haven't woken up with Monday Brekky, don't you think its about time you did?
Well here is another reason to tune in. Listen for Captain Kremmen coming soon to River FM 92.9.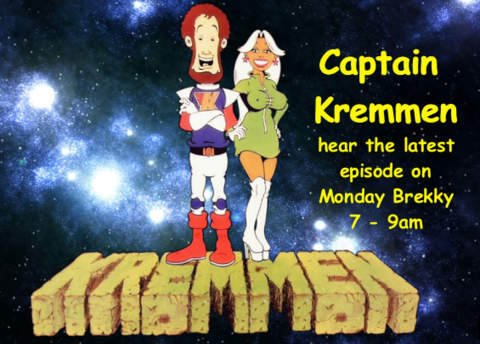 Tags: News
Filed under News
Want to learn more about your favourite River FM 92.9 show or  presenter?
Want to discover more shows on River FM 92.9 but aren't sure exactly what's on the air?
River FM 92.9 is now displaying Show Profiles. Look for the Show Profiles link on the right hand side of this website.
Tags: News
Filed under News
River FM 92.9 now has many more ways of keeping tuned in. Over the last few months, River FM 92.9 has been testing Internet streaming and that has now gone live.
If you are away from home and want to keep up to date with what is happening on your local radio station, just visit this website at www.2ncr.org.au and look for the 'Listen Live' link to the right of the page or the 'Stream' menu at the top of the page.
We have several options available. You can stream right from the River FM 92.9 website, load it into your favourite player (eg: winamp or itunes) or on your mobile device.
We are also listed in the Tunein Radio application available on your smartphone or smartpad. If you have the application installed, you can tune-in any time.
Another new addition is the "ON AIR NOW" banner at the top of this page so you can see at a glance who is on air right now.
Tags: News
Filed under News
We are still 92.9 2NCR but we are now known on air as River FM 92.9.
Why River FM 92.9?
River FM 92.9 is located right near the river in 4 Foleys Rd South Lismore. We also have a new revamped logo thanks to the efforts of Garry from Lismore Signs & Graphics and Shane Moylan. More great projects are coming up.
If you aren't already a member, don't you think it's time you were?
Tags: News
Filed under News
This year has seen some great improvements in River FM 92.9's ability to engage the community. One of those improvements is the ability to very easily broadcast from local events with the latest broadcast being from the Lismore North Coast National.
There are many more outside broadcasts in the works so stay tuned to River FM 92.9.
Tags: News